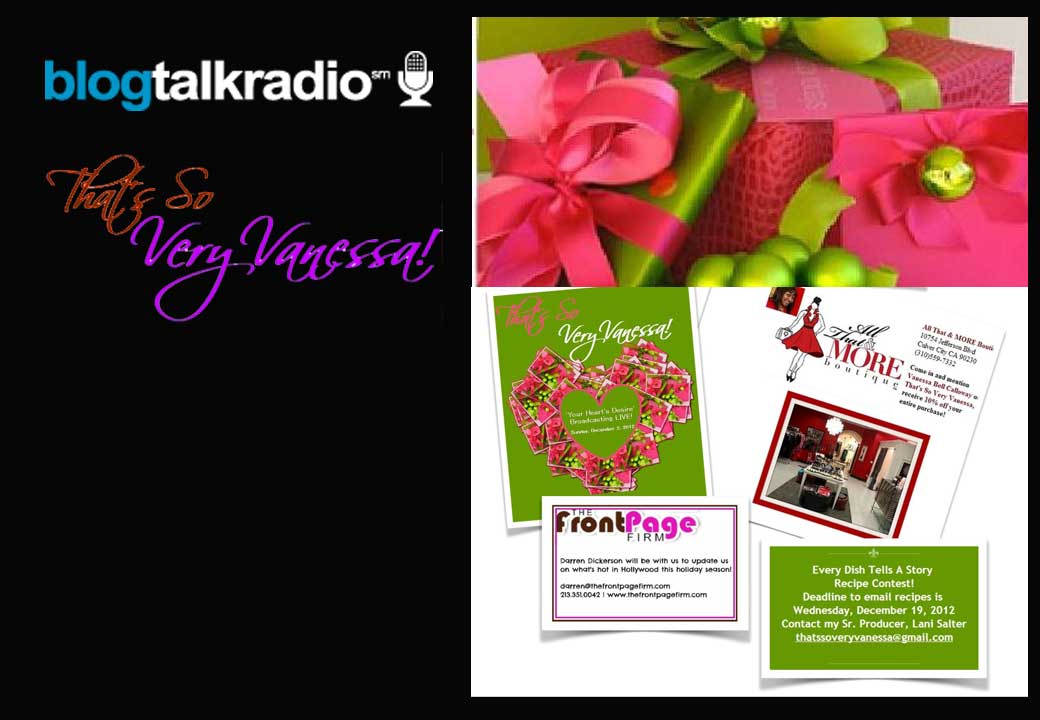 Your Heart's Desire – I'm Going Shopping With You To Find It
UPDATE: This was a LIVE broadcast on location and has been edited for audio quality. Special thanks to Candance Pilgram-Simmons for allowing us to shop and talk at her All That & More Boutique. 
THIS Sunday I'm hosting my That's So Very Vanessa! BlogTalk Radio Show LIVE and ON-LOCATION at my friend's, Candance Pilgram-Simmons, All That & More Boutique. I'll be helping you shop for YOUR HEART'S DESIRE!
I would love for you to stop in and be a LIVE GUEST on my show!

Warning: file_get_contents(): php_network_getaddresses: getaddrinfo failed: Name or service not known in /home/inthecom/public_html/wp-content/themes/novelti/functions.php on line 1344

Warning: file_get_contents(http://urls.api.twitter.com/1/urls/count.json?url=https://inthecompanyoffriends.tv/your-hearts-desire-im-going-shopping-with-you-to-find-it/): failed to open stream: php_network_getaddresses: getaddrinfo failed: Name or service not known in /home/inthecom/public_html/wp-content/themes/novelti/functions.php on line 1344

ICOF Staff