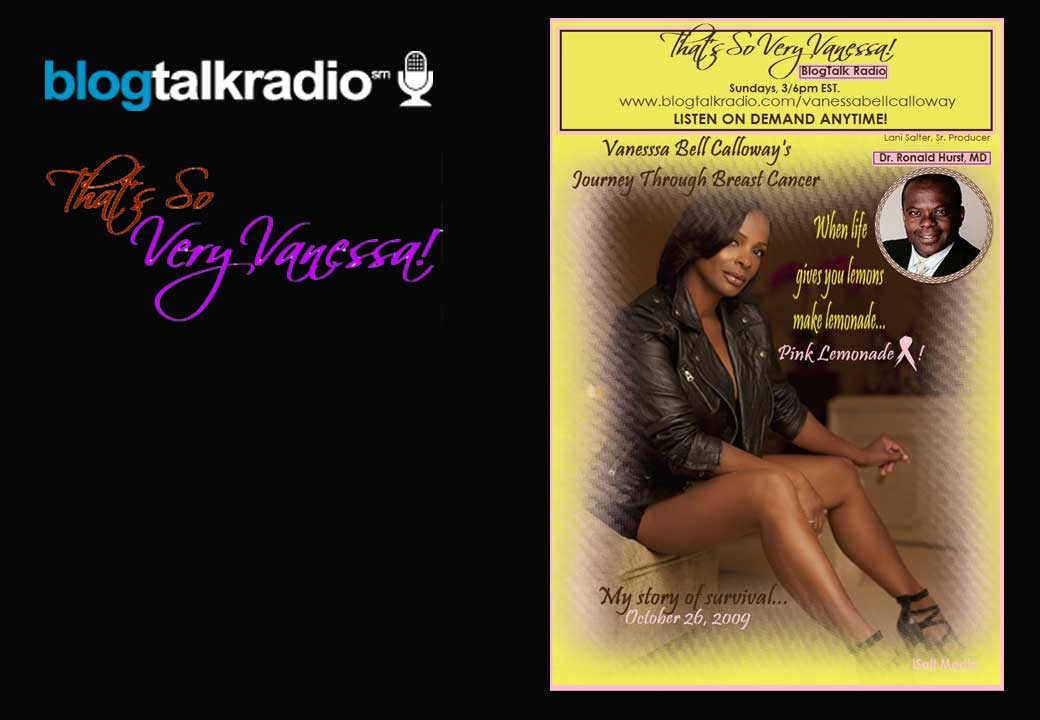 Vanessa Bell Calloway's Journey Through Breast Cancer
This Sunday's That's So Very Vanessa! BlogTalk Radio Show is extra special to me. I will share my personal journey through breast cancer and how I survived it. I'm a four-year survivor!
My physician, Dr. Ronald Hurst, will also join me to talk about winning against breast cancer.

Warning: file_get_contents(): php_network_getaddresses: getaddrinfo failed: Name or service not known in /home/inthecom/public_html/wp-content/themes/novelti/functions.php on line 1344

Warning: file_get_contents(http://urls.api.twitter.com/1/urls/count.json?url=https://inthecompanyoffriends.tv/vanessa-bell-calloways-journey-through-breast-cancer/): failed to open stream: php_network_getaddresses: getaddrinfo failed: Name or service not known in /home/inthecom/public_html/wp-content/themes/novelti/functions.php on line 1344

ICOF Staff