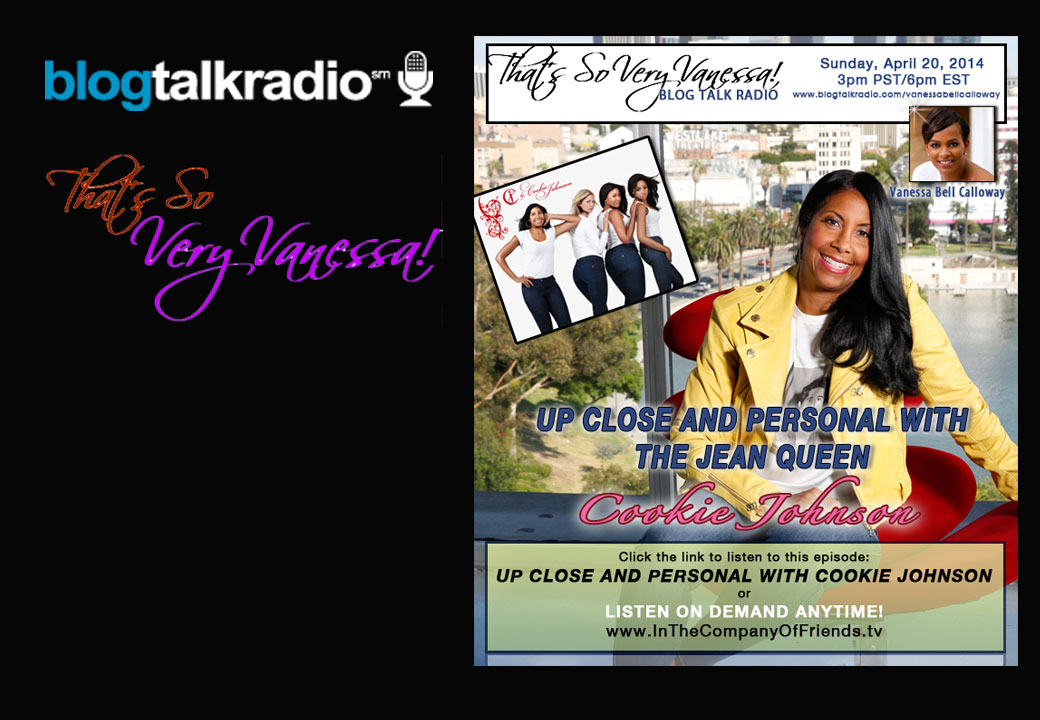 Up Close and Personal with Cookie Johnson: The Jean Queen!
AIRING LIVE: April 20, 2014 (3pm PST/6pm EST)

Cookie Johnson, the beautiful wife of legendary Ervin Magic Johnson, shares how she met and married Magic. She discusses her life as a mother, wife and a business woman creating her line of very comfortable and  popular jeans entitled CJ by Cookie Johnson. Cookie has it all and sne's moving full steam ahead!

Warning: file_get_contents(): php_network_getaddresses: getaddrinfo failed: Name or service not known in /home/inthecom/public_html/wp-content/themes/novelti/functions.php on line 1344

Warning: file_get_contents(http://urls.api.twitter.com/1/urls/count.json?url=https://inthecompanyoffriends.tv/up-close-and-personal-with-cookie-johnson-the-jean-queen/): failed to open stream: php_network_getaddresses: getaddrinfo failed: Name or service not known in /home/inthecom/public_html/wp-content/themes/novelti/functions.php on line 1344

Vanessa & Friends