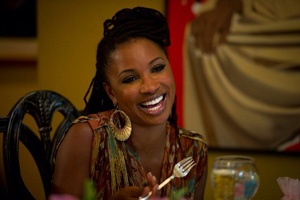 Shanola Hampton is a series regular on the Showtime "dramedy" Shameless as Veronica Fisher, a role for which she has received critical acclaim. She has appeared in several television series, such as Reba, Popular, Scrubs, Related, and Miami Medical. Her movie roles include The Mostly Unfabulous Social Life of Ethan Green, The Hanged Man, and You Again. Shanola is starring in the upcoming film, Things Never Said, to be released in the Fall 2013.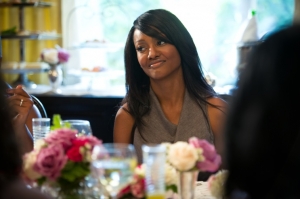 Nichole Galicia is a film and television actress whose journey to the big screen began as a high fashion model on the catwalks of Europe and New York. After conquering the modeling world, Galicia discovered a new passion in acting. She starred as the sassy Yvonne Freedman in Nick Cannon's film Love Don't Cost A Thing and in Dirty playing opposite Cuba Gooding, Jr. On the small screen, Galicia made her mark playing Pepper, a seductress to Oliver Platt's character Russell on Showtime's Emmy Award winning drama, !Huff. More recently, she had a featured role as Sheba in the 2012 film Django Unchained.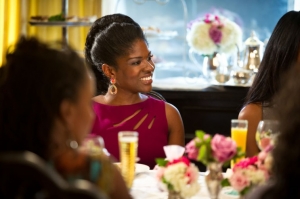 Edwina Findley is currently filming her fourth season as Davina Lambreaux in HBO's critically acclaimed drama, Treme, set in New Orleans. She also stars as Rosie in Ava DuVernay's Sundance Award-winning film Middle of Nowhere. Dickerson is widely remembered as Tosha Mitchell, Omar's gun-toting sidekick on HBO's The Wire. Edwina has been nominated for both the Barrymore Outstanding Lead Actress Award and the NAACP Theatre Award for her work in the theatre.
Next- THE CREATIVES