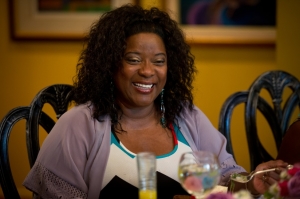 Loretta Devine is currently part of the main cast of the Lifetime drama The Client List in the role of Georgia Cummings. She has appeared in such films as Waiting to Exhale, The Preacher's Wife, I Am Sam, Urban Legend, Crash, Woman Thou Art Loosed, For Colored Girls, This Christmas, and Jumping the Broom. On television, Devine most recently was seen on Eli Stone which had a two season run. She also had a recurring role as Adele on the hit ABC medical drama series Grey's Anatomy, which garnered her an Emmy win for Outstanding Guest Actress in a Drama. She received three NAACP Image Awards for her role on David E. Kelly's Fox series Boston Public. She also received NAACP Image Awards for Best Supporting Actress for her roles in Waiting to Exhale and Penny Marshall's The Preacher's Wife. Devine received an IFP Spirit Award nomination for Best Actress for her work in Woman Thou Art Loosed.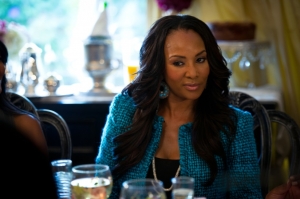 Vivica A. Fox's most recent work includes Mr. Box Office and Lifetime's Prank My Mom as host. She guest starred in Fox Network's Raising Hope and is also the voice of Angel Dynamite on Cartoon Network's New Scooby Doo. Fox appeared in Cinemax's critically acclaimed Femme Fatale, HBO's Emmy nominated hit comedy, Curb Your Enthusiasm, and in Lifetime's Drop Dead Diva. Some of Fox's most memorable characters are seen in such films as Independence Day, Set It Off, Soul Food, Batman and Robin, Kingdom Come, Why Do Fools Fall In Love, Double Take, Teaching Mrs. Tingle, Juwanna Mann, Boat Trip, and Idle Hands. In the world of reality TV, Fox hosted TV Land's The Cougar, and teamed up with VH1 to executive produce and host, Glam God. Vivica was also a fan favorite on ABC's Dancing With The Stars and served as a judge alongside Academy Award winner Faye Dunaway on the WB's The Starlet.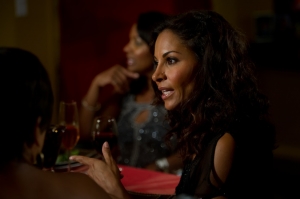 Salli Richardson-Whitfield has appeared in over twenty major motion pictures, including I am Legend with Will Smith, Antwone Fisher with Denzel Washington, Low Down Dirty Shame with Keenan Ivory Wayans, and Posse with Mario Van Peebles. Her latest feature film, I Will Follow, has just completed a successful international run. She is starring in two upcoming motion pictures, Pastor Brown and We the Party. Salli is known to millions of fans as Dr. Allison Blake in Eureka, now in its fourth season on SyFy. She has appeared in dozens of popular television series, including Criminal Minds, Bones, House M.D., NYPD Blue, and CSI: Miami. She has appeared as Viveca Foster on Family Law, and is the voice of Elisa Maza in the Disney animation classic Gargoyles. Salli has directed an episode of Eureka and served as a producer on Pastor Brown.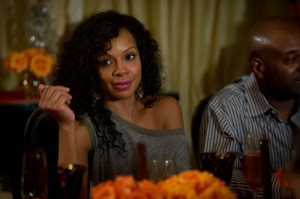 Wendy Raquel Robinson is best known for her roles as high school principal Regina Grier on the WB sitcom The Steve Harvey Show and as sports agent Tasha Mack on the CW/BET comedy-drama The Game. Robinson's film credits include Focus Features Something New, directed by Sanaa Hamri (who made her feature directorial debut on this movie), Rebound opposite Martin Lawrence (she portrayed Lawrence's love interest), Two Can Play That Game opposite Morris Chestnut, Vivica A. Fox, Monique, and Anthony Anderson, Miss Congeniality starring Sandra Bullock, and With Or Without You opposite Cynda Williams and Guy Torry. Robinson also appeared in the zany comedy, Ringmaster starring Jerry Springer, A Thin Line Between Love and Hate opposite Martin Lawrence, and The Walking Dead opposite Eddie Griffin.
Robinson's television credits include a guest-starring role on ABC's hit drama, Grey's Anatomy. She received three NAACP Image Award Nominations for Best Actress in a Comedy for her work on The Steve Harvey Show. She landed a recurring role on ABC's All of Us, and appeared as a series regular on Fox's variety sketch show Cedric the Entertainer Presents! and on NBC's Minor Adjustments.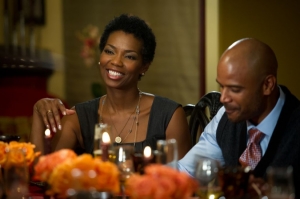 Vanessa Williams is best known for her roles as Rhonda Blair in Melrose Place and as Maxine Chadway on the Showtime cable television series Soul Food. Recent projects for the busy mother of two include Gospel Music Channel's original movies: Raising Izzie where she starred beside fellow Soul Food alum, Rockman Dunbar, and gospel play Sugar Mommas with Terri J. Vaughn. She earned a Daytime Emmy Nomination for her extraordinary work in Our America, a Showtime original movie directed by Ernest Dickerson, which also premiered at Sundance. As Maxine Chadway in the hit Showtime series Soul Food, Vanessa secured the NAACP Image Award for Outstanding Actress in a Drama Series. Vanessa is also a talented writer who has written a collection of poetry and prose titled Shine. Her poems and essays have also appeared in Essence Magazine. As a filmmaker, Vanessa wrote, directed, and produced the short film, Denise, which aired on Showtime and is a favorite among film festival-goers.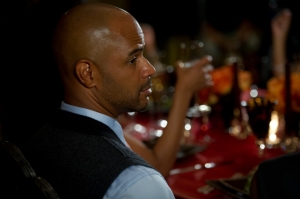 Dondré Whitfield portrayed Terrence Frye on the ABC Daytime drama All My Children from 1991-1994. The role earned him nominations for three Daytime Emmy Awards and two Soap Opera Digest Awards. He was most recently seen in Ghost Whisperer, CSI: Miami, and Atlanta (created by Paul Reiser and directed by Harold Ramis) with Christine Woods, Freddie Prinze, Jr., and Leslie Bibb. Whitfield currently plays Coach MacIntyre on the ABC family drama Make It or Break It. Dondré is also a part of one of the country's hottest celebrity couples: He is married to actress Salli Richardson. They have two children.
Next- THE YOUNG STARLETS