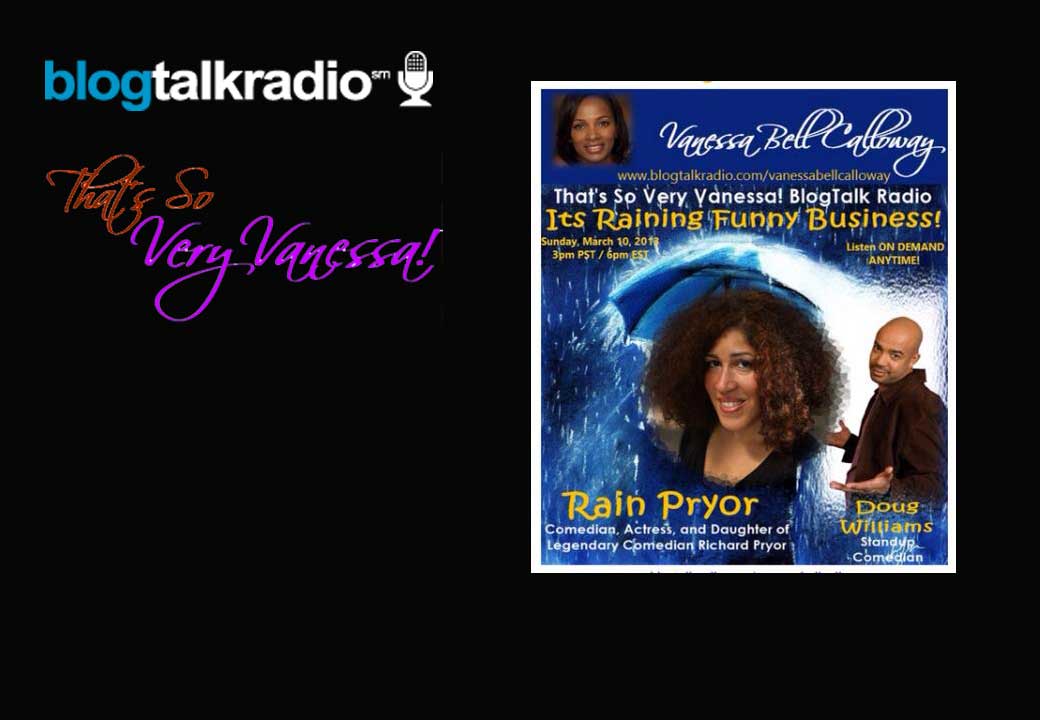 It's RAINing Funny Business
It's RAINing Funny Business this Sunday, March 10, 2013, on That's  So Very Vanessa! BlogTalk Radio!
Rain Pryor, comedian, actor, and daughter of legendary Richard Pryor, talks about her funny and famous life, and her hit one-woman stage play, Fried Chicken and Latkes!
Comedian Doug Williams shares some highlights of  his 22-year career as a stand up comedian. I'm even trying my hand at stand up comedy! I found out real quick that comedy is serious business!

Warning: file_get_contents(): php_network_getaddresses: getaddrinfo failed: Name or service not known in /home/inthecom/public_html/wp-content/themes/novelti/functions.php on line 1344

Warning: file_get_contents(http://urls.api.twitter.com/1/urls/count.json?url=https://inthecompanyoffriends.tv/its-raining-funny-business/): failed to open stream: php_network_getaddresses: getaddrinfo failed: Name or service not known in /home/inthecom/public_html/wp-content/themes/novelti/functions.php on line 1344

ICOF Staff