Camille Irons Coakley (Executive Producer)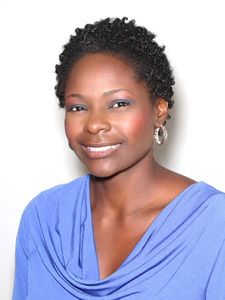 Camille Irons Coakley is an independent film and TV producer and the founder and CEO of the Black Women's Entertainment Network (BWE), an online television network for black women. Camille is the creator and producer of the urban horror franchise Holla. The original Holla was acquired by Lionsgate Entertainment and aired on BET. Holla II will be released in early 2014. Camille produced a short film called The Slap starring Elise Neal that aired on BET and was a finalist in the Johnson & Johnson Lens on Talent competition. In addition, she executive produced a drama pilot for HBO called Mecca.
Prior to forming her own production company, Camille served as a development executive at Edmonds Entertainment, producers of the hit film Soul Food. Before joining Edmonds, Camille worked as a development executive for Russell Simmons and Stan Lathan at Def Pictures.
Camille also co-founded the Rockstone Foundation, the nonprofit organization behind the Urban Filmmakers Workshop Tour, a ten city touring workshop series designed to educate under-represented filmmakers. The workshops have been led by Hollywood's top urban talent including film producer/director Lee Daniels (The Butler, Precious), producer Will Packer (Think Like A Man, Takers, Stomp the Yard), and director George Tilman (Faster, Soul Food). Sponsors of the foundation have included Kodak, Deluxe Labs, SAG Indie, Hollywood Reporter, Fox Searchlight, and Showtime.
Camille has also served as a mentor to Los Angeles youth. As a result of that experience, she co-founded the Crenshaw Community Education Project (CCEP). In collaboration with the Magic Johnson Foundation, the organization raised over $100,000 for area schools, providing cash donations, band uniforms, instruments, and books.
A native of Syracuse, New York, Camille is a graduate of Hampton University with a B.A. in Mass Media Arts. She is also an alumna of the USC Ross Minority Program in Real Estate Development.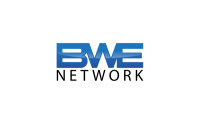 Warning: file_get_contents(): php_network_getaddresses: getaddrinfo failed: Name or service not known in /home/inthecom/public_html/wp-content/themes/novelti/functions.php on line 1344

Warning: file_get_contents(http://urls.api.twitter.com/1/urls/count.json?url=https://inthecompanyoffriends.tv/camille-irons-coakley/): failed to open stream: php_network_getaddresses: getaddrinfo failed: Name or service not known in /home/inthecom/public_html/wp-content/themes/novelti/functions.php on line 1344

Vanessa & Friends