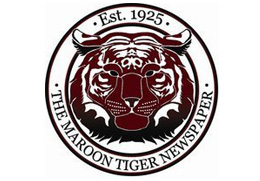 A Moment of Reflection With Vanessa Bell Calloway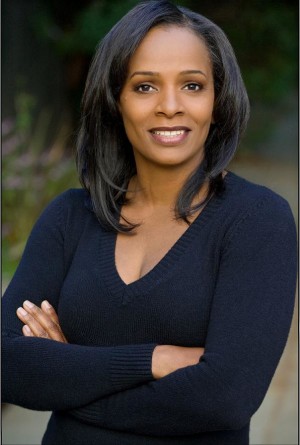 Two weeks ago, I was given an assignment to interview someone who works in an above-the-line position in the film industry. I didn't know where to start or how I was even going to get in contact with someone who had enough free time in their schedule to throw away on an interview for an undergrad student.
Well I used my resources and it turns out that Vanessa Bell Calloway is a family friend. Honestly, I didn't know much about Mrs. Calloway besides her appearance in Coming To America, playing the part of Eddie Murphy's arranged wife. That didn't matter though, because the interview turned out not to be about her talents and success, but instead she decided to give me some important life advice.
Preparing for the interview, I looked up her credits on the Internet and found that she had roles in some popular Black films and television shows. A Different World, Moesha, One on One, The Parkers, Love Don't Cost A Thing, Bébe´'s Kids, are just a fraction of Calloway's credentials. She also appeared in a Broadway production of Dreamgirls.
I started to get nervous because here I am, a 21-year old novice Film student about to interview an actress who has worked on sets with people I idolize and looked up to growing up. She called me for the interview, and we introduced ourselves and got down to business. I began listing her credits and asked questions about specific roles and how they impacted her life, but she steered the conversation in another direction. The focus became less specific around film and television as Calloway dished out some wise words that could be applicable for any career path in any industry.
"You should never be intimidated. The only thing that somebody has over you is maybe a little more experience or a few more credits. But you get excited about that, because you know that you're gonna meet somebody [who] you can watch closely and learn [from]," Calloway said after I asked what was it like working with huge talents like James Earl Jones, Eddie Murphy, and Angela Bassett.
This made me chuckle a bit because there I was, shaking with nerves on the phone with Mrs. Calloway because I was intimidated by her success while she's saying to not let it get to me. After that I calmed down a lot and realized that she's just another human being, like all actors, directors, and producers in the industry. They just have more experience than I do and there's nothing to be afraid of, I should be eager to learn rather than anxious about making a mistake.
"It's gotta be something that you wanna do so bad that the thought of doing something else will kill you. If it doesn't do that to you, then you might wanna think of something else," she said about young people starting out in the industry.
It really made me think; is the path that I've chosen for myself something that I really have a passion for? Would I be completely crushed if I was stuck behind a desk in a cubicle working a 9-5 job in corporate America? Well, the answer is yes. I don't know what I would do with myself if I couldn't find a job where I could put all of my creative energy into something useful. And it made me think about all of the people out there who missed their opportunity to fulfill their dreams and who are now working at fast food places for minimum wage, or even making six-figures in a corner office but still dread going to work every day.
Life is full of opportunities and life is what you make it. My talk with Mrs. Calloway opened my eyes and helped me realize that I'm in control of my destiny. I'm a firm believer in fate and destiny, but there's a flip side to that. Some things are completely up to you and you have to take control a make a decision. Life isn't going to wait for anyone and while it seems daunting at first, but it's really not that scary. Have faith in yourself, and fight for what you want.
I want to close with one final quote, something Calloway said that really spoke to me and something I think will resound with anyone my age who's going into the work force in the next few years.
"Sometimes you never know when your opportunity's coming. You could go on a job today and it will change your life forever. But you need to stay ready so when you get an opportunity, it's not a wasted moment. Learn your craft, be ready."
Michael Martin
Associate New Media Director
mike.a.martin93@gmail.com
http://themaroontiger.com/a-moment-of-self-reflection-with-vanessa-bell-calloway/

Warning: file_get_contents(): php_network_getaddresses: getaddrinfo failed: Name or service not known in /home/inthecom/public_html/wp-content/themes/novelti/functions.php on line 1344

Warning: file_get_contents(http://urls.api.twitter.com/1/urls/count.json?url=https://inthecompanyoffriends.tv/a-moment-of-reflection-with-vanessa-bell-calloway/): failed to open stream: php_network_getaddresses: getaddrinfo failed: Name or service not known in /home/inthecom/public_html/wp-content/themes/novelti/functions.php on line 1344

Vanessa & Friends